BBC Storytellers: Seamus Heaney Centre special episodes
We are delighted to collaborate once again with BBC Radio Ulster with a series of six special episodes of their Short Works programme, featuring new writing by students from the Seamus Heaney Centre at Queen's.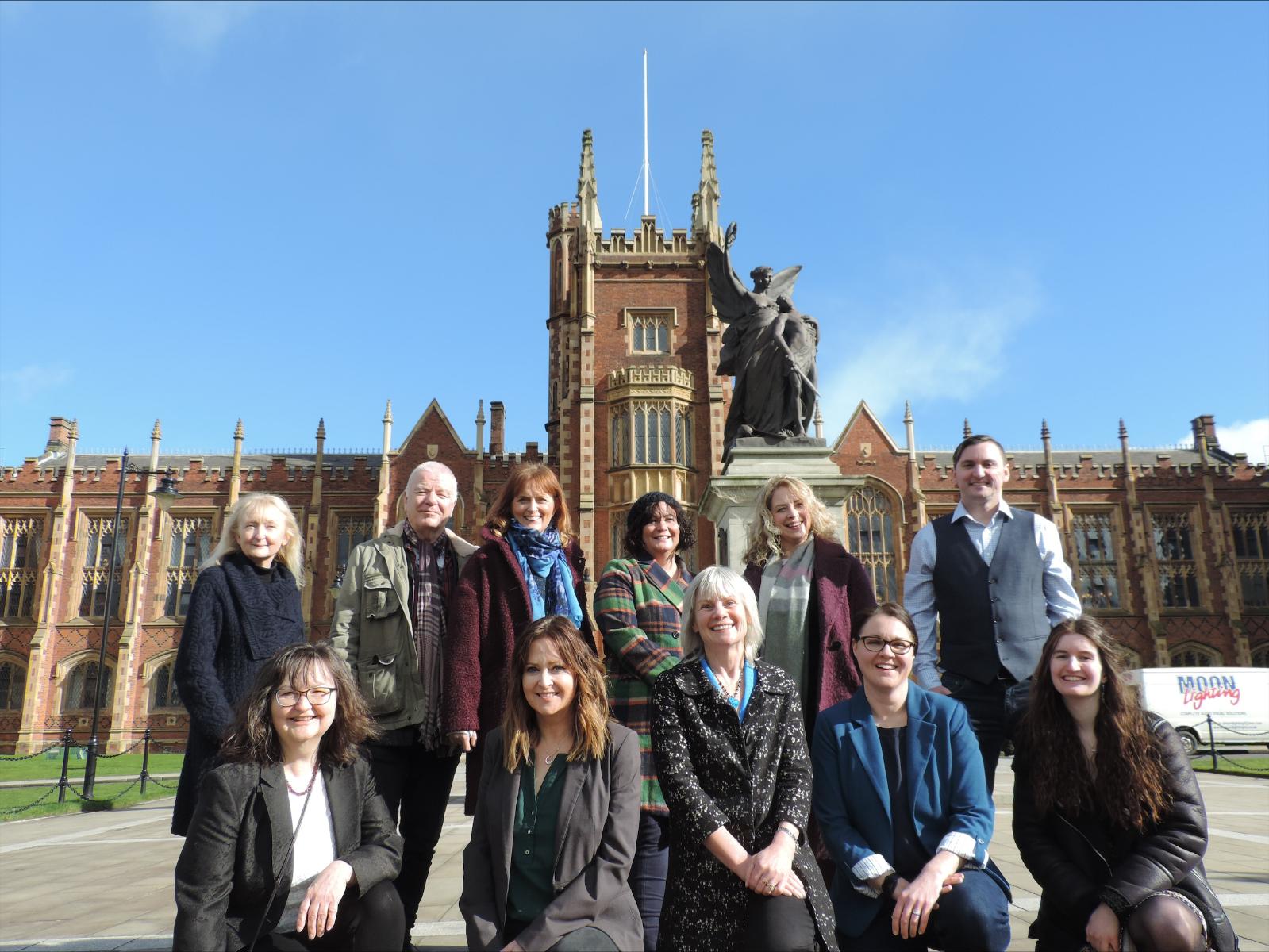 Twelve new stories by students at the Seamus Heaney Centre at Queen's have been selected for production as part of the ongoing BBC Storytellers collaboration. The works have been produced in BBC studios, and the first episode goes out on Sat 1 Apr at 3.30pm on BBC Radio Ulster, and every week thereafter until Sat 1 May 2023.
This is a valuable opportunity for students to have their work shared worldwide, and for listeners to hear fresh new voices. The collaboration recognises the important role the Seamus Heaney Centre plays, year on year, supporting new writers to tell their stories in new ways.
Tune in over the coming weeks to hear...
Sat 1 Apr at 3.30pm:
Inconceivable by Clare Watson - read by Lisa Dwyer Hogg
The Virgin Mary and the Wee Skitter by Julie-May Noteman – read by Julie-May Noteman
Sat 8 Apr at 12.30pm:
The Whistler's House by Olivia Rana – read by Carol Moore
John in the Rain by Gary Hunter - read by Ian McElhinney
Sat 15 Apr at 12.30pm:
The Starter Job by Sharon Dempsey – read by Andrea Irvine
Betrayal by Colette Henry – read by Orla Mullan
Sat 22 Apr at 12.30pm:
Baby Sister by Alexandra Ward – read by Clare McMahon
Down Under by John Moriarty - read by Michael Patrick
Sat 29 Apr at 1.30pm (repeated on Thursday 4th May at 9:30pm:
Mother's Daughter by Emma Kane – read by Maggie Cronin
New Millenium, New Me by William Hamill – read by Cúán Hosty-Blaney
Sat 6 May at 1.30pm (repeated on Thursday 11th May at 9:30pm):
The Cure by Claire Harrison - read by Bronagh Taggart
Lobster by Margaret Rowe - read by Abigail McGibbon
Media
shc@qub.ac.uk