First Collection Poetry Prize 2018 Winner Announced
The Seamus Heaney Centre is delighted to announce the winner of this year's First Collection Poetry Prize is: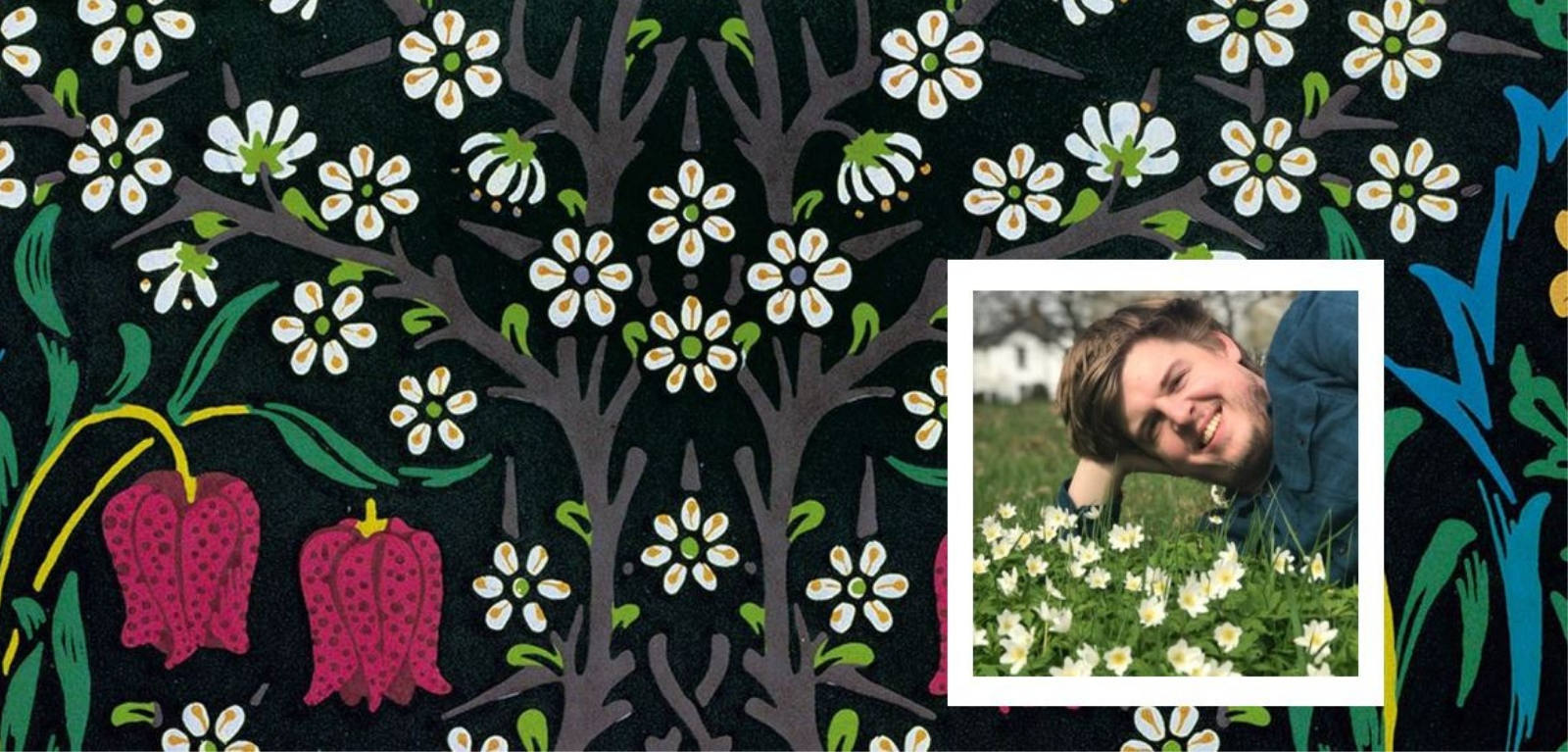 Useful Verses, by Richard Osmond (Picador Poetry, 2017)
'Useful Verses is a wonderfully original collection, which relishes and renews everything that poetry can do with language.
It's also a challenging vision of our relations with the natural world.'
Professor Edna Longley, Chair of the judging panel.
Richard Osmond's debut collection Useful Verses follows in the tradition of the best nature writing, being as much about the human world as the natural, the present as the past. Osmond, a professional forager, has a deep knowledge of flora and fauna as they appear in both natural and human history, as they are depicted in both folklore and herbal - but he views them through a wholly contemporary lens.Chamomile is discussed through quantum physics, ants through social media, wood sorrel through online gambling, and mugwort through a traffic cone.
This is a fiercely inventive, darkly witty and brilliantly observed debut from a voice unlike any other you have read before - and as far from any quaint and conservative notion of 'nature poetry' as it is possible to get.
Richard Osmond (b. 1987) works as a wild-food forager, searching for plants, fruits and fungi among the forests and hedgerows of Hertfordshire. He received an Eric Gregory Award from the Society of Authors in 2017.
About the Shortlist 2018
Kumukanda,by Kayo Chingonyi (Chatto & Windus)
The Immortalist, by Ellen Cranitch (Templar Poetry)
Alarum, by Wayne Holloway-Smith (Bloodaxe Books)
All the Prayers in the House, by Miriam Nash (Bloodaxe Books)
About the Prize
The Seamus Heaney Centre Poetry Prize was inaugurated to celebrate the work of the Centre, and to honour its founding poet. It is awarded to a writer whose first full collection has been published in the preceding year, by a UK or Ireland-based publisher, through the support of Glucksman Ireland House (New York University), and The Atlantic Philanthropies.
The winning writer receives £5,000 and is invited to read at Glucksman Ireland House at New York University for the annual Tom Quinlan Lecture in Poetry (Autumn 2018). For this they receive travel, accommodation, and a $1,000 honorarium.
The prize was announced at an evening reception on Tue 3 July 2018, 7.30pm at No Alibis Bookstore, Botanic Avenue, Belfast.
2018 Judges
This year's judges are Professor Edna Longley (critic and Professor Emeritus at Queen's University Belfast), Professor Gerald Dawe (writer and Fellow Emeritus at Trinity College Dublin), Doireann Ni Ghriofa (poet and Fellow at the Seamus Heaney Centre).
About Glucksman Ireland House
Located in the heart of Greenwich Village, Glucksman Ireland House is New York University's Center for Irish and Irish-American Studies and one of the top-ranked academic Irish Studies programs in the United States. Through innovative undergraduate and graduate academic curricula and extensive public programming, it provides students and the public with access to the best in Irish and Irish-American culture, and an integrated approach to understanding the arts and humanities that represent Ireland and Irish-America's past, present, and future.
About the Seamus Heaney Centre
Since 2003 the Seamus Heaney Centre has been home to some of the UK and Ireland's foremost poets, novelists, scriptwriters, and critics. Building on a literary heritage at Queen's University Belfast that stretches back to the 1960s 'Belfast Group', the Centre is dedicated to excellence and innovation in creative writing and poetry criticism.
For further information contact:
Rachel Brown | Centre Coordinator | Seamus Heaney Centre at Queen's
r.brown@qub.ac.uk | +44(0)28 9097 1074
http://www.seamusheaneycentre.com/
Miriam Nyhan | Associate Director | Glucksman Ireland House NYU
miriam.nyhan@nyu.edu | +1 (212) 998-3952
http://as.nyu.edu/irelandhouse.html
Alice Dewing | Picador Poetry
alice.dewing@macmillan.com | +44(0)20 7014 6146 |@alicemaydewing