Jane Hirshfield is appointed Seamus Heaney International Visiting Poetry Fellow at Queen's
Award-winning poet Jane Hirshfield has been appointed as the third Seamus Heaney International Visiting Poetry Fellow at Queen's University Belfast.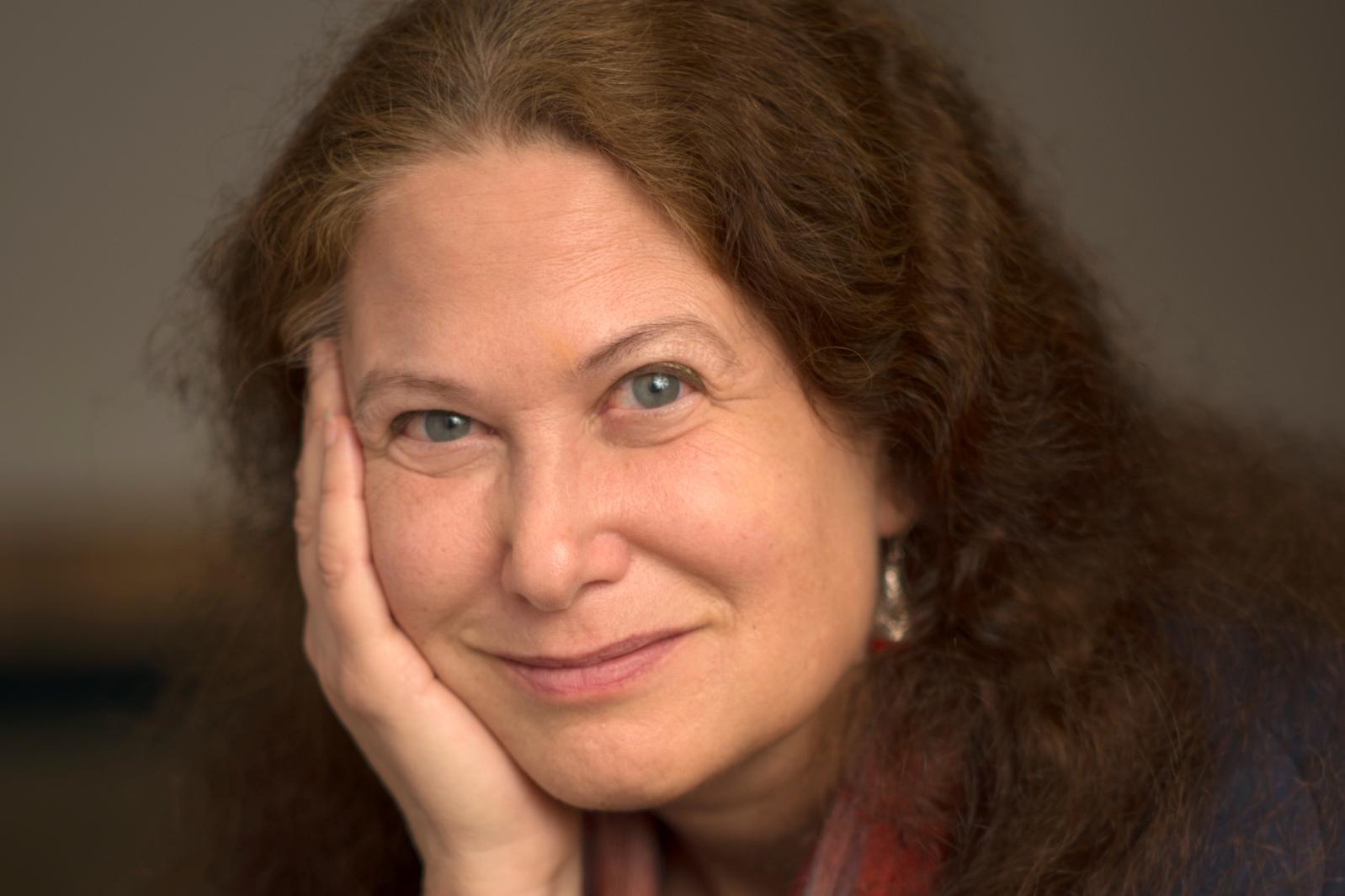 The fellowship is part of the Arts Council of Northern Ireland (ACNI) and Queen's University Belfast's joint ten-year Seamus Heaney Legacy project and is supported by Atlantic Philanthropies. The appointment is worth £20,000 annually and made to a distinguished poet of international repute.
Hirshfield will be based at the Seamus Heaney Centre at Queen's University in November this year, presenting public readings, workshops and masterclasses for students at the University.
Jane Hirshfield is one of American poetry's central spokespersons for concerns of the biosphere. She is described as writing "some of the most important poetry in the world today," according to The New York Times and as "among the modern masters" by The Washington Post.
Speaking about the appointment and looking ahead to her time in Belfast, Jane said: "The work of poets is to take what is almost unsayable of grief, beauty and our human, shared fates, and somehow bring them into words, that may hold their recognitions in forms retrievable, useful, and moving.
"Having known Seamus Heaney long as a poet whose work made my own life larger, and then as a friend - we met first in Krakow in 2000, at a millennial festival of world poets, and then in Dublin, San Francisco, and Rome - I'm profoundly honored to be coming to Belfast to hold the Center's visiting position created in his memory. To be able to walk this city of poets and poems, of mutual inhabitance whose sharing informs my own- feels an invitation of immeasurable proportion."
Professor Glenn Patterson, Director of the Seamus Heaney Centre at Queen's, said: "After the terrible couple of years we have all come through, years in which we at the Seamus Heaney Centre were obliged to hit pause on so many cherished activities, it is a pleasure to be able to welcome, live and in person, our third International Visiting Poetry Fellow to the Centre. And such a privilege, as well as a pleasure, to be able to announce that the Fellow is Jane Hirshfield, a poet of the very highest order. Jane's presence and the programme of events she has planned will be an enormous boost to our students and to the whole literary community. The 2nd of November can't come soon enough."
Nóirín McKinney, Director of Arts Development at the Arts Council of Northern Ireland, commented: "We are delighted to announce Jane Hirshfield's appointment today as the third Seamus Heaney International Visiting Poetry Fellow. During her time in Northern Ireland, Jane will work closely with the MA students at Queen's and take part in a series of engagements. We very much hope Jane finds plenty of inspiration during her time here, as I am sure her work and presence will inspire all those who have the pleasure of attending her events during this residency."
For more information on the Fellowship and the Fellows' public programme, please visit: https://www.qub.ac.uk/schools/seamus-heaney-centre/people/VisitingInternationalPoetryFellows/
ENDS…
Notes to Editor:
About Jane Hirshfield: A former Chancellor of the Academy of American Poets and the founder of Poets For Science, Hirshfield is the author of nine collections of poetry, including most recently Ledger (Knopf/Bloodaxe, 2020). Her books have received the Poetry Center Book Award, the California Book Award and named "best book of the year" by The Washington Post, The San Francisco Chronicle, and The Financial Times (UK); After (2006) was short-listed for the T.S. Eliot Award, and Given Sugar, Given Salt (2001) was a finalist for the National Book Critics Circle Award. The Asking: New & Selected Poems will appear in 2023 in the US from Knopf, and in 2024 in the UK From Bloodaxe Books.

Hirshfield is the author as well of two now-classic collections of essays on poetry's infrastructure and craft, Nine Gates and Ten Windows, and editor and co-translator of four books presenting the work of world poets from the deep past. Her work appears in The New Yorker, The Atlantic, The New York Times, The TLS, The Guardian, Poetry, and ten editions of The Best American Poetry. Her work has been translated into over fifteen languages. In 2019, she was elected to the American Academy of Arts & Sciences.
The distinguished selection panel assigned to make the appointment included poets and lecturers at Queen's University Belfast Nick Laird and Leontia Flynn, Eiléan Ní Chuilleanáin, Gerald Dawe, Michael Longley and Paula Meehan, plus Glenn Patterson, representing the Seamus Heaney Centre at Queen's, and Nóirín McKinney from the Arts Council.

Jane Hirshfield is available for interview. Requests to Zara McBrearty.

Award-winning American poet, Mark Doty, was appointed the first Seamus Heaney International Visiting Poetry Fellow in 2018. Kathleen Jamie, the current Scottish Makar was appointed in 2019.

No Fellow was appointed in 2020 or 2021 due to uncertainty and restrictions to international travel.
Media
Media enquiries to Zara McBrearty at Queen's Communications Office on +44 (0)28 9097 3259 or email: z.mcbrearty@qub.ac.uk