Poetry Ireland celebrates the life and work of Ciaran Carson
The event marks the anniversary of the death of Ciaran Carson, our dear friend and colleague, and one of the preeminent Irish poets of his generation. It features readings and reflections from some of his many friends, fellow writers and musicians.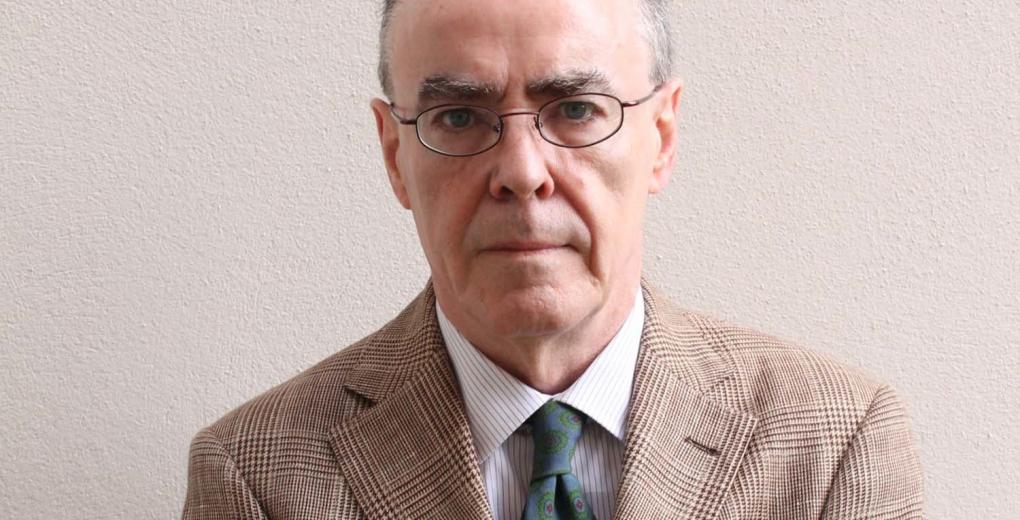 Join us for this very special tribute featuring Liam Carson, Theo Dorgan, Peter Fallon, Tess Gallagher, Rachael Hegarty, Michael Longley, Paula Meehan, Sinead Morrisey, Paul Muldoon, Pádraigín Ní Uallacháin, Glenn Patterson, Stephen Sexton and Desi Wilkinson.
The event takes place on the Poetry Ireland YouTube channel on Fri 9 Oct at 7.30pm.
Born in Belfast, Ciaran attended Queen's University where he studied English. He worked as Traditional Arts Officer and, later, Literature Officer for the Arts Council of Northern Ireland. In 2003, he returned to Queen's University as Professor and Director of the Seamus Heaney Centre for Poetry, a position held until his retirement in 2016.
Over a prolific writing career, Ciaran published a total of 14 poetry collections and several works of prose. His first collection, The New Estate, was published in 1976. His award-winning poetry collections include The Irish for No (1987), winner of the Alice Hunt Bartlett Award, Belfast Confetti (1990), which won the Irish Times Irish Literature Prize for Poetry, and First Language (1993), the winner of the TS Eliot Prize.
His other works include a translation of Dante's Inferno (2002), winner of the Oxford Weidenfeld Translation Prize, Breaking News (2003), which won the Forward Poetry Prize, For All We Know (2008), shortlisted for both the TS Eliot Prize and the Costa Poetry Award, and From Elsewhere (2015), shortlisted for the Forward Prize for Best Collection. He also translated The Táin (2007), and many poems from the original Irish.
His prose works include Last Night's Fun: A Book about Irish Traditional Music (1996), The Star Factory (1997), Fishing for Amber (1999) and Shamrock Tea (2001), which was longlisted for the Booker Prize, The Pen Friend (2009) and Exchange Place (2012).
Ciaran's final poetry collection, Still Life, was published on 16 October 2019, ten days after his death, and marking the anniversary of his wedding to fiddle player Deirdre Shannon.
He is survived by his wife and fellow musician Deirdre and their children, Manus, Gerard and Mary.
Media