Announcing the winner of the Seamus Heaney First Collection Poetry Prize 2023
The Seamus Heaney Centre at Queen's University Belfast announce Mark Pajak as the winner of the Seamus Heaney First Collection Poetry Prize 2023, supported by the Atlantic Philanthropies.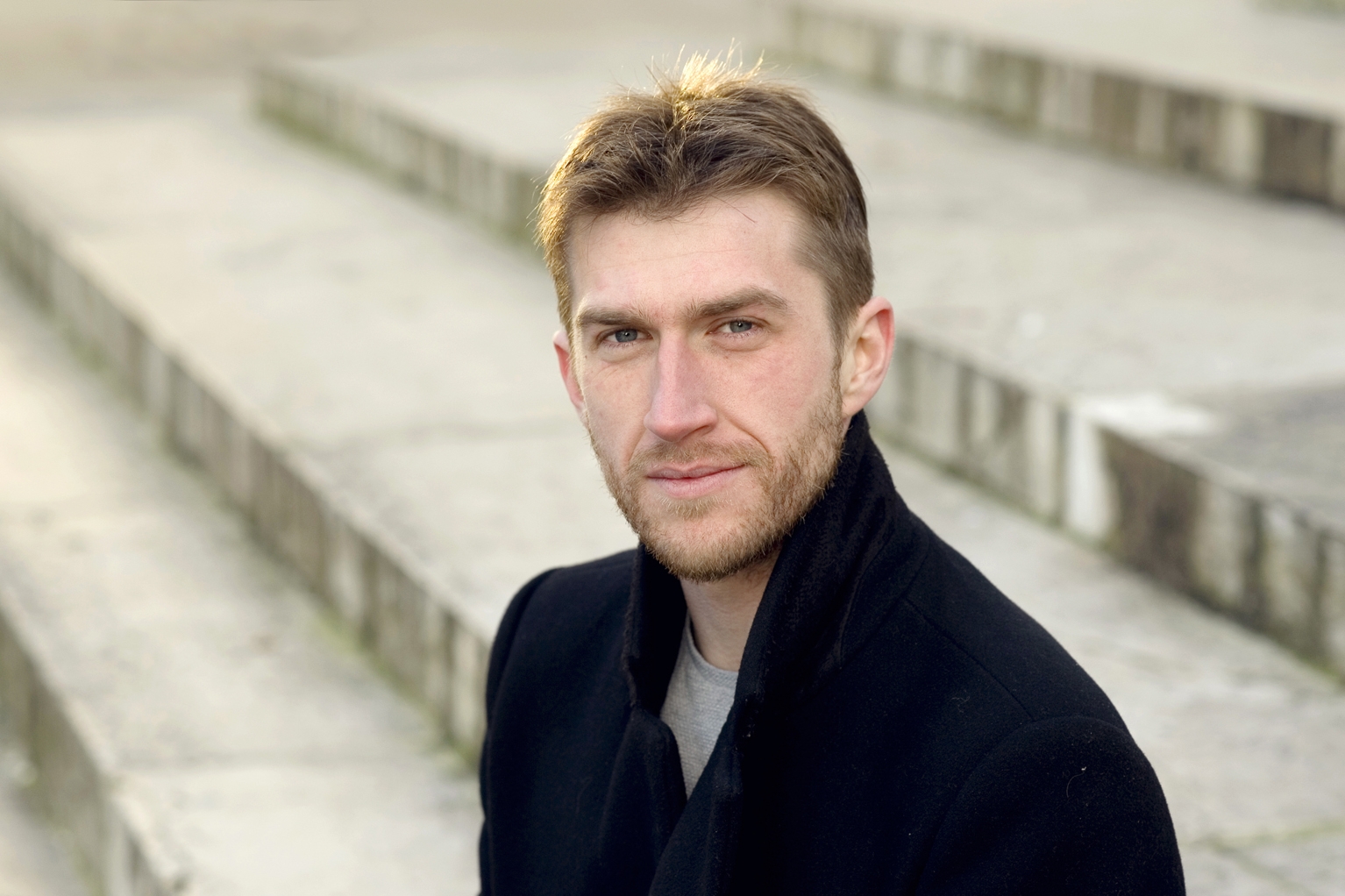 Mark Pajak was announced as the winner for Slide, published by Jonathan Cape (2022), during the Award Night readings in the Crescent Arts Centre, Belfast on Monday 26th June 2023.
Mark Pajak was born in Merseyside in 1987. His work has received a Northern Writers' Award, a Society of Authors' Grant, an Eric Gregory Award and a UNESCO international writing residency. He is a past recipient of the Bridport Prize and has been three times included in the National Poetry Competition winners list.
Speaking about his award, he said: "For months, I've had this nagging doubt that Slide might be the only book I ever write. However, receiving the news about the Seamus Heaney First Collection Poetry Prize completely silenced that thought. Seamus Heaney is my lodestone, the writer I most look up to and hope to emulate; and I have always read Heaney, not only to learn how to become a better writer, but also how to become a better person. I cannot fully articulate how deeply this has touched me. I am walking on air."
This year's judges are Professor Nick Laird, poet and Seamus Heaney Professor of Poetry at Queen's University; Dr Leontia Flynn, poet and Reader in Poetry, and Dr Stephen Sexton, poet and lecturer in Poetry at the Seamus Heaney Centre at Queen's.
Nick Laird, chair of the judge's panel commented:
"Mark Pajak's Slide is a wonderfully questing book, always seeking to step – or slide – behind the immediate surface of things and into a deeper reality. With impeccable control and a fine ear, scenes of childhood or adolescence are delicately re-entered with an adult's eye, and elegantly mined for meaning or mystery."
The audience heard from all shortlisted collections at the Award Night, as part of the Seamus Heaney Poetry Summer School. The event took place at the Crescent Arts Centre in Belfast, supported by No Alibis Bookstore.
The Shortlist included:
The English Summer, by Holly Hopkins (Penned in the Margins, 2022)
The City, by Stav Poleg (Carcanet, 2022)
In Her Jaws, by Rosamund Taylor (Banshee Press, 2022)
Raised Among Vultures, by Molly Twomey (Gallery Press, 2022)
The Seamus Heaney Centre Poetry Prize is awarded annually to a writer whose first full collection has been published in the preceding year, by a UK or Ireland-based publisher. The winning writer receives £5,000 and is invited to participate in the Seamus Heaney Centre's busy calendar of literary events.
ENDS... Media enquiries to Zara McBrearty at Queen's Communications Office on +44 (0)28 9097 3259 or email: z.mcbrearty@qub.ac.uk
Notes to Editor:
1. About the Seamus Heaney Centre Since 2003 the Seamus Heaney Centre at Queen's has been home to some of the UK and Ireland's foremost poets, novelists, scriptwriters, and critics. Building on a literary heritage at Queen's University Belfast that stretches back to the 1960s 'Belfast Group', the Centre is dedicated to excellence and innovation in creative writing and poetry criticism.
2. Further Information contact: Rachel Brown | Centre Coordinator | Seamus Heaney Centre at Queen's r.brown@qub.ac.uk | +44(0)28 9097 1077 | http://www.seamusheaneycentre.com/