Queen's University Belfast announces the Seamus Heaney Centre's latest Fellowships for 2022.
The Seamus Heaney Centre at Queen's University Belfast is delighted to announce the appointment of Hilary McCollum as their new Publishing Fellow, and Darren Murphy and Tara McEvoy as the new Ciaran Carson Writing and the City Fellows for 2022.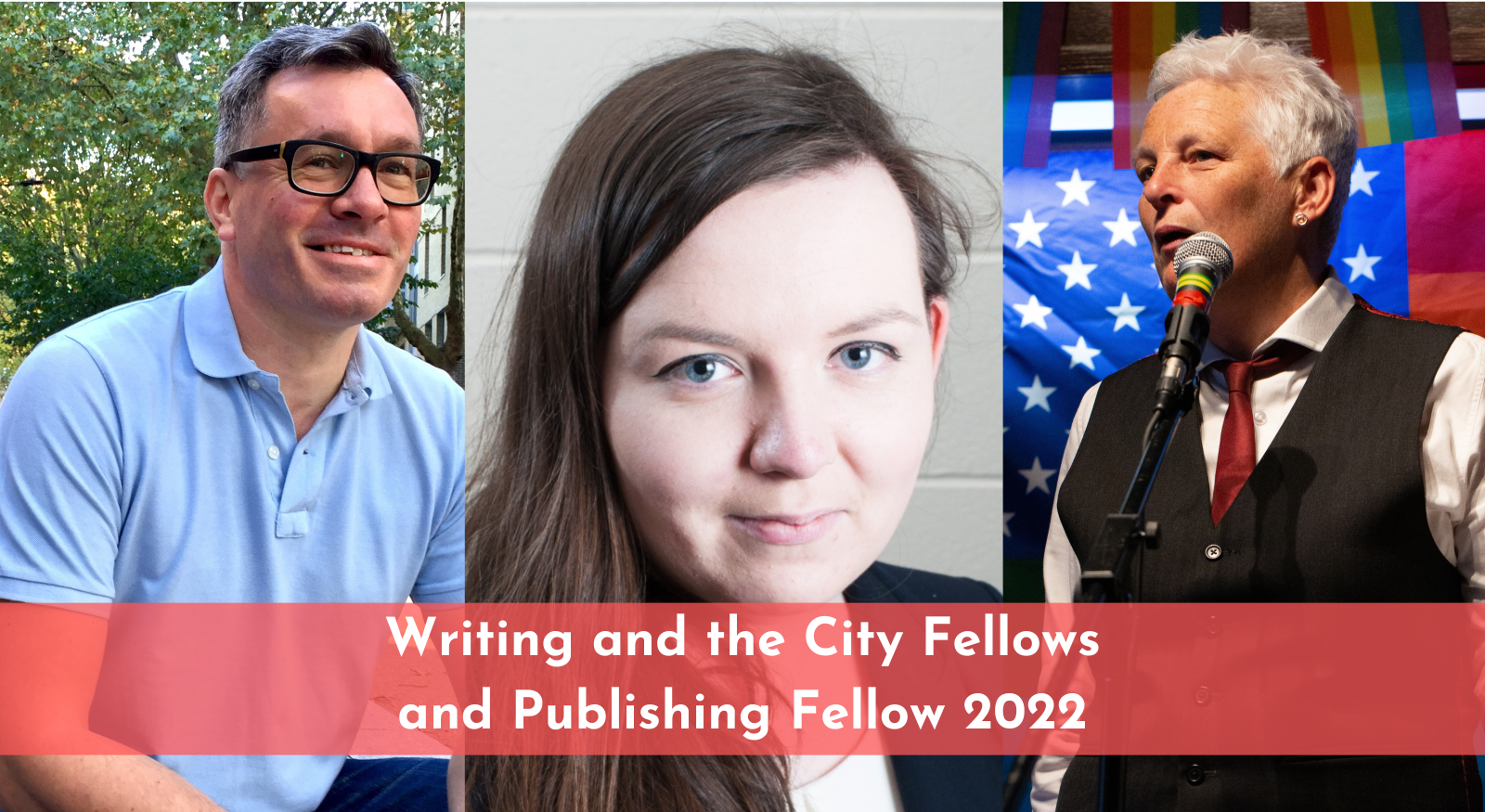 The annual Ciaran Carson Writing and the City Fellowships have been established in memory of the Seamus Heaney Centre's founding director and are inspired by his writing about the city of Belfast in poetry and prose. The Publishing Fellowship is offered to a graduate who has demonstrated an enthusiastic commitment to the wider literary sector, particularly through publishing.
Fellows will be encouraged to carry on with their own creative work, and to contribute to the academic and extracurricular programmes of the Seamus Heaney Centre.
The awards are worth £10,000 per annum, for a recently completed PhD graduate from the Seamus Heaney Centre at Queen's. The Fellowship supports writers at this critical point in their career, giving them professional experience in the literary and academic sector, and allowing the University to maintain relationships with our extraordinary alumni.
Fellows, working in all forms of creative writing, contribute to life at the Seamus Heaney Centre through masterclasses, workshops, one-to-one tutorials, and performances, and bring new voices to the academic and public arena.
Hilary McCollum is a writer of prose and drama. Her first novel, Golddigger, won the Golden Crown Literary Society prize for historical fiction in 2016. She has written four plays focusing on the lives and experiences of LGBT people, including Life and Love: Lesbian Style, which was shortlisted for the best new writing award at the Dublin International Gay Theatre Festival. She recently completed a PhD in Creative Writing at the Seamus Heaney Centre.
Speaking of her appointment, Hilary said:
"I have loved my four years as a student at the Seamus Heaney Centre. Not only have I developed as a writer, I've had the chance to meet and learn from staff, students and the wider Heaney Centre community. I am delighted to have been awarded this fellowship and looking forward to expanding publishing opportunities for the many fantastic writers who are linked to the Centre."
Tara McEvoy co-founded and edits The Tangerine, a Belfast-based magazine of new writing. Her writing has appeared in the Times Literary Supplement, Vogue, the Observer, the Guardian, Poetry London, 3:AM, The Wire, Frieze, and The Stinging Fly, among other publications. She graduated from Queen's with a PhD in December 2020, and currently works as a press officer for Pushkin Press.
Tara said:
"The time I spent as a student of the Seamus Heaney Centre has been formative for me as a reader and writer. I'm indebted to each one of my teachers there, and to the centre for the literary community it fosters. It's an honour to be awarded this fellowship, and I can't wait to start."
Darren Murphy is a playwright and essayist. Recent plays include Many Mansions, an Abbey Theatre commission, and Bunny's Vendetta, commissioned for the UK City of Culture in Derry, The Flats (shortlisted for the Verity Bargate Award, and A Road In Winter (winner of the Westminster Prize). His plays Irish Blood, English Heart and Tabloid Caligula, were performed in London and New York, and are published by Oberon. Darren's PhD thesis looked at how various dramatists use narrative time. His essay The Playwright & the Pugilist was published by The Tangerine. His most recent play X'ntigone, commissioned by Prime Cut, opens at the MAC in February 2022, and is published by Methuen.
Speaking of his appointment, Darren said:
"I am honoured to be awarded a 2022 Ciaran Carson Writing the City Fellowship. Ciaran mapped the psychic and civic energies of Belfast in language both mythic and demotic and greatly influenced the way I approach both dialogue and location in my plays. He showed how place and sound are inextricably bound up and that where we speak informs how we speak. During my fellowship I aim to complete a long form essay examining this idea of the city in dialogue with its own psychic and civic energies. To accompany my current play, X'ntigone (a version of Sophocles' Antigone), I will look at how various iterations of Sophocles' timeless play have resonated in different cities in periods of of tumult and crisis, in Soweto, Berlin, Belfast, Derry, Paris, and most recently, Ferguson. Following on from last year's fellows Padraig Regan and Louise Kennedy, who set the bar very high, I very much look forward to working with students at the Seamus Heaney Centre."
Welcoming the new Fellows Professor Glenn Patterson, Director of the Seamus Heaney Centre at Queen's said:
"We are delighted to be announcing these three new Fellows. Tara McEvoy and Darren Murphy, as Ciaran Carson Writing and the City Fellows, and Hilary McCollum, as Publishing Fellow, will build on the brilliant work done by Louise Kennedy, Padraig Regan and Manuela Moser last year, in developing new partnerships, new opportunities for our students, and keeping the conversation going between the Seamus Heaney Centre and the society that informs and sustains it. And, of course, every bit as importantly, they will be encouraged to carry on with their own - already hugely impressive - writing."
The Fellows will officially begin in January 2022, working with the Seamus Heaney Centre's staff and students through the calendar year.
ENDS…
Media
Media enquiries to comms.office@qub.ac.uk
Notes to editor:
Images of the new Fellows are available to download from the attachments area.

For further information on Fellowships at the Seamus Heaney Centre, visit: seamusheaneycentre.com
For further information on the Seamus Heaney Centre at Queen's University Belfast please contact Rachel Brown, Centre Coordinator on email: r.brown@qub.ac.uk.